The First and Most Comprehensive Survey of People Who Code in Ghana
The Hacklab Ghana Developer Census 2020 was developed by CorrelAid in a Data4Good project in collaboration with the Hacklab Foundation. 272 participants responded to the 41 questions of the survey conducted by Hacklab Research between November and December 2020. We, a group of four CorrelAid volunteers, created an interactive visual report of the survey results. It was well received in Ghana!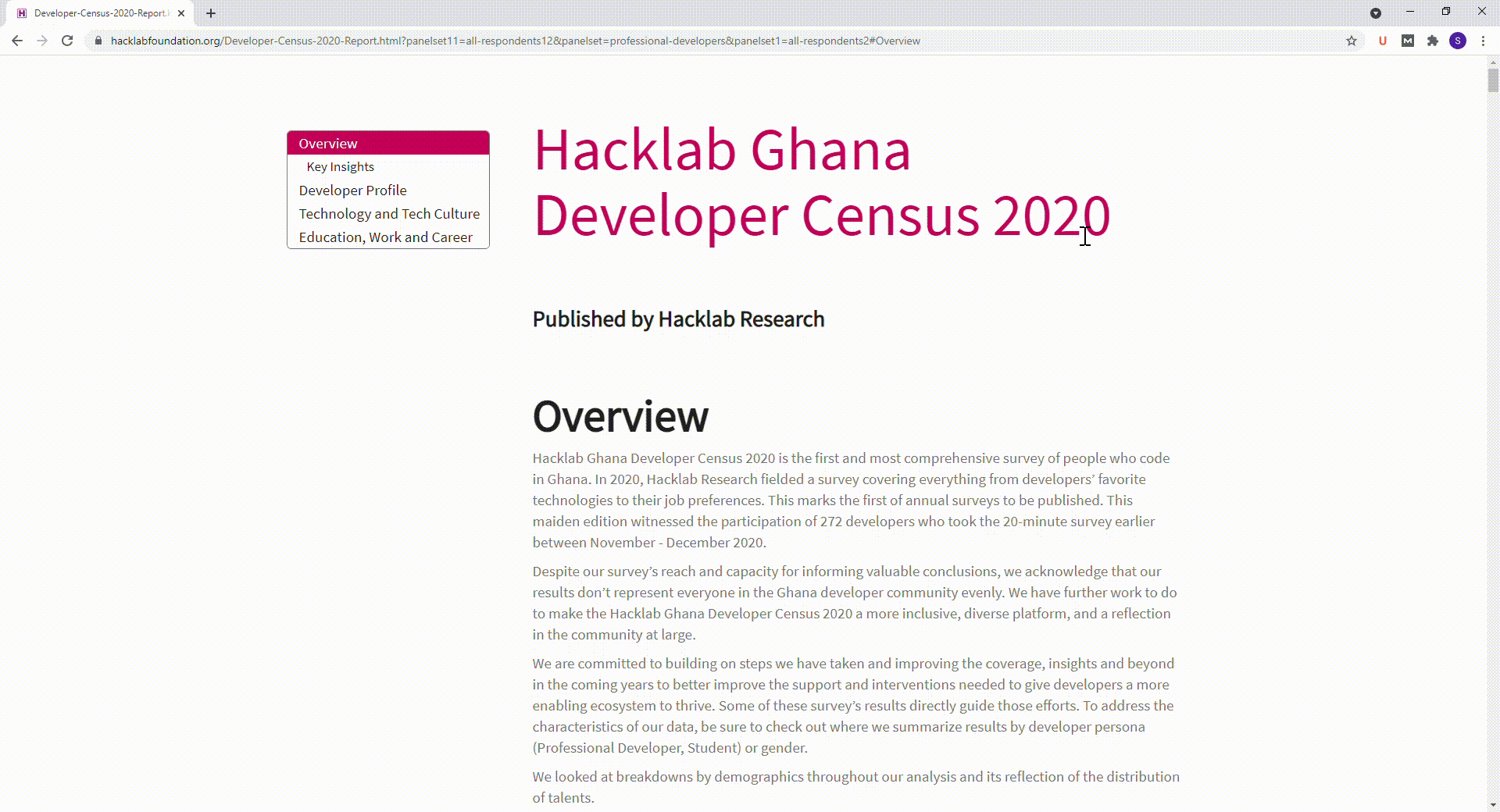 We built the report with the R language (r-project.org) and some bits of HTML and CSS for the design. The result is a standalone HTML report which can be hosted anywhere and offers more interactivity than a PDF. The code is available on GitHub.